Additional Products and Services
Business MasterCard Check/Debit Card
Access your accounts for cash or use as a Point of Sale (POS) for purchasing power whether entertaining clients or to handle everyday business expenses without the hassle of cash or check. POS transactions will draw directly from your account's available funds eliminating monthly credit card bills.
Merchant Services
Help your business remain competitive by making transactions easier, faster, and more valuable. Merchant services will enable your business to accept virtually every payment option – including MasterCard, Visa, American Express, Discover Network, PIN-based and signature debit cards, gift cards and checks.
Merchant services also offers these additional features: TeleCheck, Terminals & Point-of-Sale Solutions, Security & Compliance, Gift Cards & Incentive Programs, and Information & Analytics.
GUDPA Protected Accounts
Lincoln 1st Bank is proud to be a certified depository of GUDPA funds by the State of New Jersey. GUDPA protection offers the protection of public funds on deposit of local government and municipal organizations or agencies.
CDARS
CDARS is a safe, convenient and easy way to access FDIC insurance deposits of $250,000 or more.
With CDARS you only have to worry about maintaining one relationship with Lincoln 1st Bank while enjoying the peace of mind of higher FDIC insurance coverage eligibility. You will benefit from CD-level interest rates and receive one statement directly from Lincoln 1st Bank.
For more information about CDARS, please contact one of our branches. Contact Us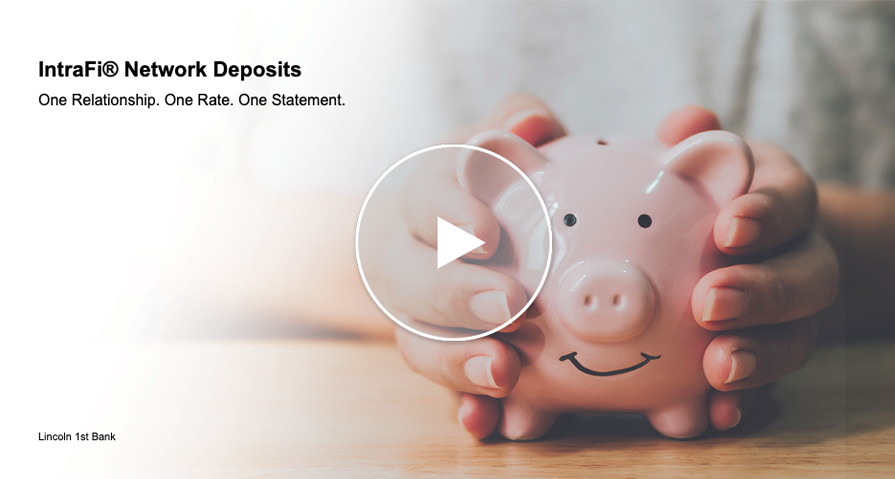 Placement of funds through the CDARS service is subject to the terms, conditions, and disclosures in the service agreements, including the Deposit Placement Agreement ("DPA"). Limits apply. Although funds are placed at destination banks in amounts that do not exceed the FDIC standard maximum deposit insurance amount ("SMDIA"), a depositor's balances at the relationship institution that places the funds may exceed the SMDIA (e.g., before CDARS settlement for a deposit or after CDARS settlement for a withdrawal) or be ineligible for FDIC insurance (if the relationship institution is not a bank). As stated in the DPA, the depositor is responsible for making any necessary arrangements to protect such balances consistent with applicable law. If the depositor is subject to restrictions on placement of its funds, the depositor is responsible for determining whether its use of CDARS satisfies those restrictions. CDARS is a registered service mark of Promontory Interfinancial Network, LLC.